8 Simple Tips for Cleaning Tiles and Grout:
1. Regular sweeping and mopping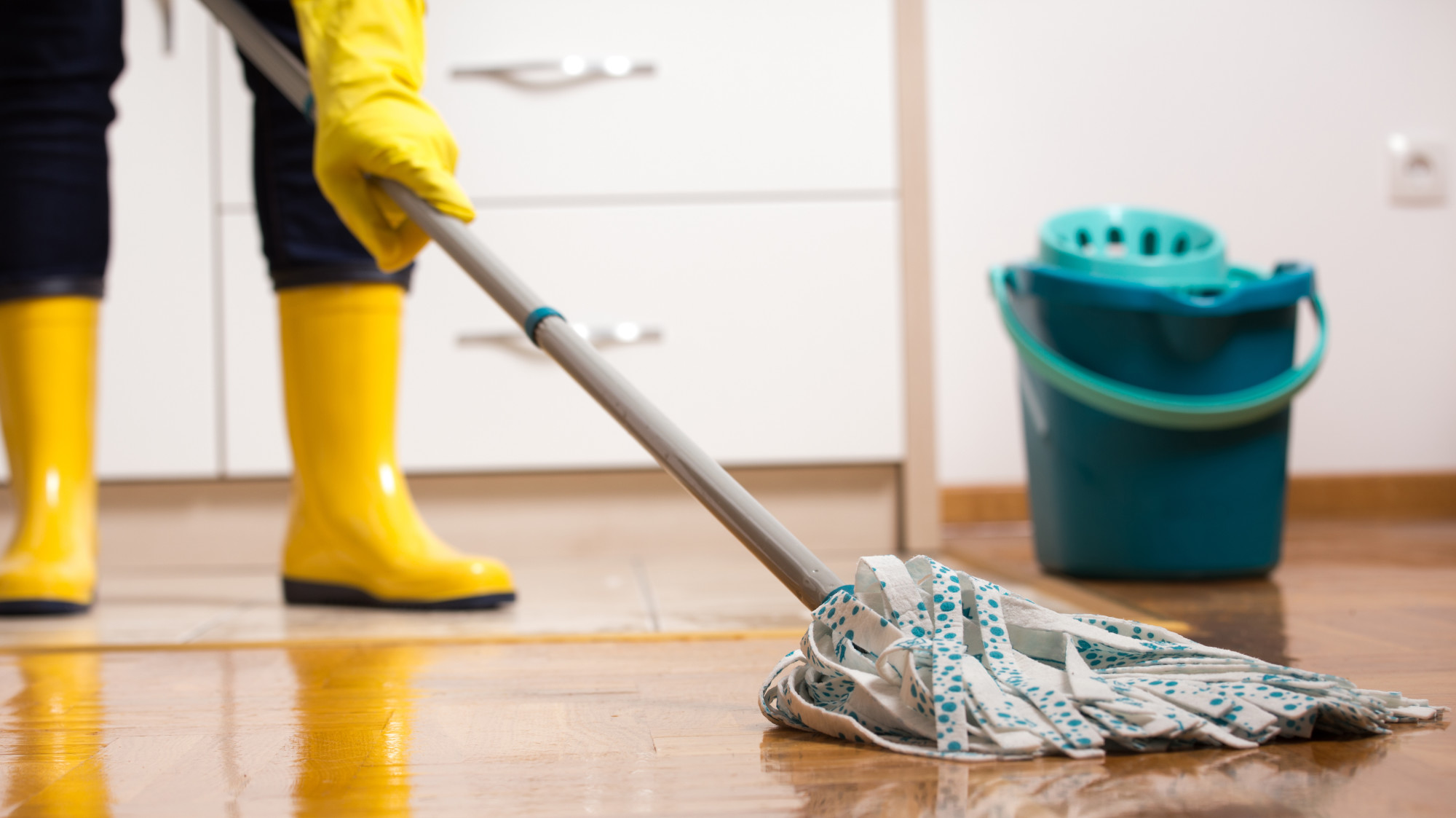 Regular sweeping and mopping will help remove dirt and grime from the surface of tiles and grout lines. This is especially important in areas that get a lot of foot traffic, as dirt and grime can quickly build up and become harder to remove over time.
Use a soft-bristled brush: When cleaning grout lines, use a soft-bristled brush to avoid scratching the surface. Scratches can provide a place for dirt and grime to accumulate, making the grout look dirty even after cleaning.
Use a cleaning solution: For tough stains, a cleaning solution specifically designed for tiles and grout can be used. Be sure to follow the manufacturer's instructions and rinse thoroughly to avoid leaving any residue behind.
Protect surfaces: Consider applying a grout sealer to protect the grout from future stains. This can also help to keep the grout looking cleaner for longer.
Be gentle: When cleaning tiles and grout, be gentle and avoid using too much pressure. This will help to prevent damage and keep the surfaces looking their best for longer.
2. Use mild soap
Use mild and water to clean tile surfaces and grout. Avoid using abrasive cleaners, as they can damage the finish of the tiles and grout. For tough stains, a solution of baking soda and water can be used as a natural cleaner. When mopping, make sure to wring out the mop thoroughly to prevent water from seeping into the grout and causing damage.
3. Tackle stains immediately
Stains can be unsightly and difficult to remove if left to sit. To prevent them from becoming permanent, it's important to tackle them as soon as possible. Blot up spills and stains with a clean cloth and use a specialized cleaner or a mixture of baking soda and water to remove any remaining residue.
4. Avoid using abrasive scrubbers
Abrasive scrubbers can damage the surface of tiles and grout, making it more susceptible to future staining. Instead, use a soft-bristled brush or sponge and a mild cleaner to gently remove stains and dirt build-up.
5. Seal grout regularly
Regularly sealing grout helps protect it from moisture and stains, which can cause discoloration and deterioration over time. Sealing the grout helps maintain its color and appearance, making it easier to clean and keep looking its best. It's important to choose a grout sealer that is compatible with the type of grout you have in your home and to follow the manufacturer's instructions for application.
6. Clean with vinegar
Cleaning tiles and grout with vinegar can be effective as vinegar is a natural cleaner that can help remove dirt and grime. To clean with vinegar, mix equal parts of water and white vinegar in a spray bottle. Spray the solution onto the tiles and grout, let it sit for a few minutes, and then scrub with a soft-bristled brush or cloth. Rinse thoroughly with water and dry with a clean cloth. It's important to note that vinegar can damage some types of natural stone, so always test it in an inconspicuous area first.
7. Use baking soda for tough stains
Baking soda can be a natural and effective solution for removing tough stains on tiles and grout. To use, mix baking soda and water to form a paste and apply to the stained area. Let it sit for a few minutes before scrubbing with a soft brush and rinsing with water. Be sure to test the solution on a small, inconspicuous area first to make sure it doesn't cause any damage.
8. Regular professional cleaning
Regular professional cleaning is important to keep tiles and grout in good condition. A professional cleaner can deep clean and remove any built-up dirt, grime, and stains that may be difficult to remove with regular cleaning. They may also be able to apply a sealing agent to the grout to help protect it from future stains. Regular professional cleaning can help extend the life of your tiles and grout and maintain its appearance.
How to keep your tile and grout looking like new
View Grout Works Houston on Google click here